Top Trackers For Affiliates
Top Trackers For Affiliates
Jan, 16 2020
Author : Affspace
Today affiliate marketing offers a lot of ways to earn income in different ways. Affiliates can make income from blogging or social media. Although the majority of affiliates prefer to work on the media buying side and launch campaigns. There are a lot of tools that help with SEO, which allows people to push their blogs in the first place in Google. But what about media buying, are there any tools besides ads managers that can help to improve the performance of ongoing campaigns? The answer is yes, there is such a tool that helps to increase the performance of campaigns. Affiliate trackers have a goal to simplify the process of analyzing ongoing campaigns for a set of actions such as bid and capping changes, testing offers and split tests. Moreover, trackers allow you to see if you lose money on your ongoing campaigns and what's the issue. Tracking tools allow affiliates to scale up the volume in the right way to bring high ROIs. There are a lot of different tracking tools that are good, and here is the list of tools that we believe the best.
#1 Voluum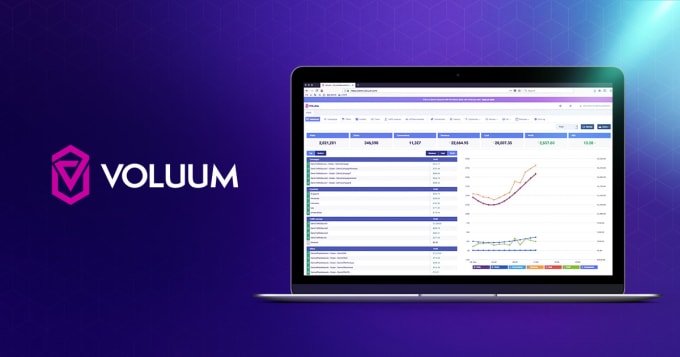 Voluum is probably the most popular tracker over here. It is probably the only platform that has the completed set of tools on the market. It can be useful for newbies and for pros, everyone can scale up campaigns with this tracker. Voluum offers different features such as split tests to analyze which offer works better.
Pricing
In terms of prices Voluum offers a set of different options for each to choose from
#2 Peerclick
A perfect tracker for those who want to scale and analyze ongoing results of your campaign in a fast pace manner. They position them as a tracker that allows scaling volume in a smart and fast way with a decent range of tools. Peerclick allows you to track over 30 data points, block bots and offers AI tools that help to optimize campaigns and get higher ROI.
Pricing
The price depends on what features you need and most importantly what volume you want to reach.
#3 Binom
Another great tracker that was created for professionals by professionals. The tracker was made by top affiliates. Key advantages that Binom offers are redirecting speed and fast generating reports. Tracker has templates for major traffic sources and affiliate networks.
Pricing
Binom offers affordable prices and provides almost every necessary tool to track your success with ongoing campaigns.
#4 BeMob
This tracker offers media buyers to run campaigns in a most efficient way. BeMob has a set of features that allows you to scale and increase the volume of your campaigns. Tracker's tools provide affiliates with fast redirects, a list of traffic sources and networks with templates, reports and API access.
Pricing
BeMob offers some great deals even starting from free
#5 RedTrack
The cloud-based ad tracking software that helps analyze and manage your campaigns. A great tool for affiliates to get a better return on investments. RedTrack meets the needs of any users who have no experience in affiliate marketing or professional affiliates. RedTrack helps you track any traffic for web and mobile, it is a great tool that helps to analyze direct traffic especially if you work with sources that do not accept redirects (Google, Facebook, etc.).
Pricing
RedTrack has a flexible pricing list that can fit your needs. You can start with a free trial and see if it is your perfect tracker.
#6 Keitaro

The flexible tracker that offers a lot of tools and filters that can help to set up a perfect campaign. Keitaro works with any traffic source and has a lot of templates for over 100 ad networks. You can add more sources in manual mode. At the same time, Keitaro offers link protection and cloaking for its users.
Pricing
Keitaro offers good deals for affiliates with unlimited events, which is good.
#7 FunnelFlux
The tracker that position itself as a smart tracker that allows affiliates find more profitable offers by introducing different variations of building funnels and receiving better results. FunnelFlux offers an easy to understand system that will help affiliates to get higher ROI.
Pricing
In terms of prices FunnelFlux offers a wide range of plans you can buy and start generating profit with them
In conclusion
Every affiliate has to know how to optimize campaigns especially when the main goal is to scale and increase the volume. Trackers are a perfect tool that will help to scale and fix ongoing campaigns in terms of what is going wrong and how to improve overall results. These tools are not only useful for affiliates but also useful for media buying teams in general. Hope you've found a tracker that fits you, and start making more profit with Affspace!
P.S. Don't forget that Affspace can provide its active publishers with a monthly subscription to tracker.